Carol Carmichael's photography celebrates rural America. She provides a gentle view of animals, plants, and forests around her Bucks County farm. By varying inks, papers, and digital techniques, her photographs capture her love of rural life. She portrays ordinary animals (cows, guinea hens, deer and other commonplace animals) and chickens of all sizes and shapes to show their extraordinary beauty, grace, and personalities (from noble to quirky).
In November 2015, her photo "Young Monk" was nominated for the 10th Annual Black and White Spider Awards in the category Children of the World.
In February 2008, her mixed media image won Painter Magazine's website challenge. In January and February 2007, her work won 10 medals or honorable mentions, and 63 juried acceptances in Photographic Society of America-accredited exhibitions. In 2006 , Carol had 145 works (54 works in 2005) accepted or awarded medals.
In October 2006, the International Salon "GranTour Delle Colline - Arno" awarded her photograph"Reach for theSky" the 2nd place medal in color photography and she was invited to Italy to accept it.
In August 2006, she was selected as one of the winners in the National Press Photographers Association - Women in Photojournalism Photo Competition, for her photo "Moment of Living: One Last Push."
Her "Old Bottles" was nominated for "Best Still Life" for the the 2006 Black and White Spider Awards. They named her an Honorary Spider Fellow and included the photo in their calendar. The next year, her "Calla" was nominated for "Best Still Life" for the 2007 Black and White Spider awards.

PSA Magazine included Carmichael in the Photographic Society of Americas list of "Who's Who in Photography" in both 2006 and 2007. In addition, her work has been selected for exhibition at a variety of galleries and museums. 2005 and 2006 exhibitions in galleries or museums include:
o Telfair Museum of Art, Savannah, GA, 2006 Annual Art Fair, November 3 to November 5, 2006

o New York Hall of Science, New York, NY, "BioMed SciART", September 30, 2006 to January 15, 2007

o National Press Photographers Association, Women in Photojournalism Competition. St. Louis, MO, September 15, 16, and 17, 2006

o The Gallery at Barone Studio, "Activism/Patriotism", Perkasie, PA, September 9 to October 7, 2006

o Montinore Estate Gallery, Forest Grove, OR, March 3 to March 30, 2005

o Limner Gallery, Phoenicia, NY, "Digital Art Extravaganza," May 5 to May 29, 2005

o Museum of Contemporary Art, Washington, DC, "Themes of May," May 6 to May 27, 2005
o Salmagundi Club, 47 Fifth Avenue, New York, NY, "2005 Photography Exhibition," June 2 to June 16, 2005

o Damen Studio Gallery, Chicago, IL, "Night," June 17th to July 10th, 2005

o Women in Photography International, Award: Honorable Mention, June 1 to September 1, 2005

o Washington Gallery of Photography, Bethesda, MD, "I'm Ready for My Close Up," July 8 to August 8, 2005

o Edinburgh International Festival, Scotland, August 7 to September 4, 2005

o New York Hall of Science, New York, NY, "Digital05 "EXQUISITE." The exhibition is an Art and Science Collaborations program. October 2, 2005, to January 15, 2006

o Telfair Museum of Art, Savannah, GA, 2005 Annual Art Fair, November 4 to November 6, 2005

o City of Wilmington, Photographers Showcase "Framed," Wilmington, DE, December 2 to January 25, 2006

o Art Museum of Brasov, Romania, "Annual Photography Exhibition," December 21 to January 10, 2006

o AOP Gallery, "Sublime," London, England, January 5 to 26, 2006

A book of Carol Carmichael's paintings called "Impressions of South Beach" is available from Amazon.com or from:
Look inside Carol's book on Amazon.com: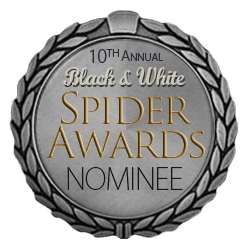 Her website (www.leeside-farm-photography.com) has won several awards including:

o "Artist of the Day" (AOTD Online, Cambridge, MA)

o National Association of Photoshop Professionals "Editor's Choice"

o Sitewelder "Featured Website"

o Photo-Awards.com (PGPA), Photographic Content Award 2005

o World Wide Web Award 2005, Silver